Testimonials About Our Westmont Dentist
We believe that our patients are the best judges of the quality and service of our dentistry in Westmont, Illinois. Read what our patients are saying about us below.
Click here to read our reviews on Google and share your thoughts as well: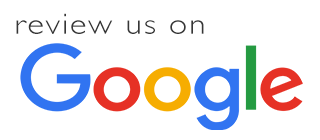 "Totally an Awesome experience! I was never a fan of dentists, but after my experience at Smiles of Westmont , I actually look forward going to the dentist. The team is very friendly and simply awesome! I had to get multiple fillings and a deep cleaning which i hate to the core. Dr Gadde was very gentle and made my experience a memorable one. I am glad that i found this place, finally i can settle down with one good and reliable dentist."
- B. Inam
"I always feel anxious when I am at the dentist but Dr.Gadde explains every step during the treatment and makes me feel so comfortable with her work. She alleviates the pain so quickly with her gentle hands. The cosmetic treatment that was done on me was phenomenal! I highly recommend her to anyone. If you want to be on safe and good hands, do visit Dr.Gadde's clinic. Cheers!"
- Anandita A.
"Extremely friendly staff and great experience over all. Dr. Gadde is very knowledgeable and experienced. She has provided great treatment and suggested what is needed for the family. Her pricing is very reasonable compared to others. Thank you !!"
- Bob D.
"Smiles of westmont staff are very friendly and kind. I like how they try to make us feel as comfortable as possible. Highest recommendation for Dr. Madhavi. My son 10 year old and myself go here for Regular checkups . We prefer to drive 20 miles one way because of her good treatment."
- Ramya K.